Notary in Kyiv (Akademmistechko, Zhytomyrska, Svyatoshino) – Contacts
Anna Manokhina is a Notary in Kyiv, Svyatoshino (Akademmistechko, Zhytomyrska).
Notary in Kyiv:
office 201, 35-37 Vasylya Stusa str., Svyatoshino, Kyiv.
Palladinskiy Office Center
Phone.: +38 (044) 4593211
Mob.: +38 (096) 4624202
This email address is being protected from spambots. You need JavaScript enabled to view it.
The Office is Located Equidistant from the Akademmistechko Metro Station and Zhytomyrska Metro Station.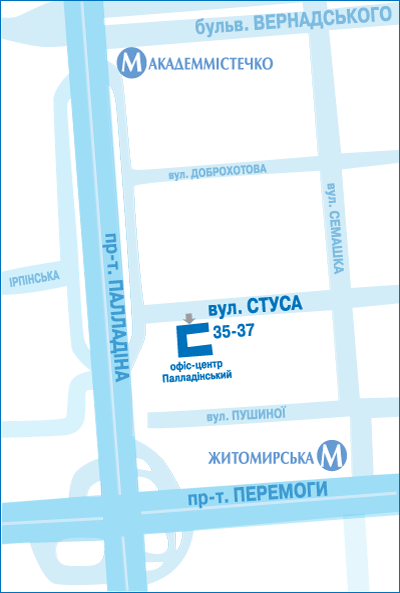 Please See the Detailed Map.
GPS Coordinates of Address are 50°27'34.0"N 30°21'32.0"E.
Nearby: Akademika Palladina ave., Peremohy ave., Semashka str., Feodory Pushynoi str., Akademika Dobrokhotova str., Irpinska str., Mykoly Krasnova str., Serpova str., Akademika Vernadskoho blvd.